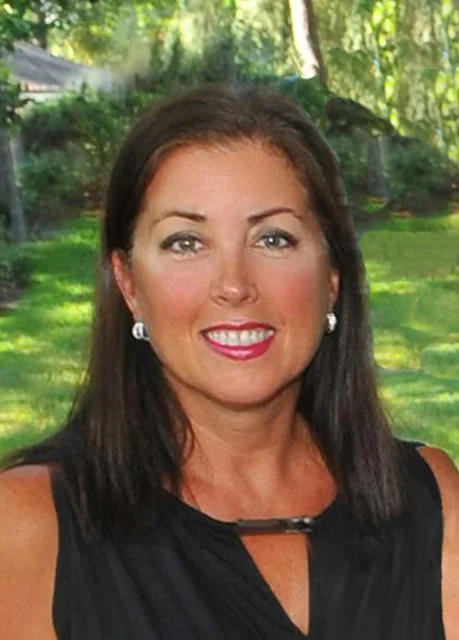 Deena began her Real Estate in 2003 as an on-site Realtor in a community where new homes were being built, she later joined Southbridge Greater Savannah Realty in 2010. It is evident she loves her job and genuinely cares about her clients, many of whom she has become close friends. Deena upholds high standards and professionalism with honesty and integrity. Being a very and organized person helps her work relentlessly to find home Buyers exactly what they are looking for in the home of their dreams and getting home Sellers the absolute best price for their home.
Deena has been involved with many nonprofit organizations serving on the board of The Savannah Riverkeeper's 2009-2012, On the Board of the Rape Crisis Center of Savannah 2016-2020.
As a Realtor she has served as President of Women's Council of Realtors/Savannah Chapter(2015), served on Savannah Multi-list as a director 2014-2016, Savannah Area Realtors director 2017-2018, served 2019 as VP of Community Services.She is a continuing member of Distinguished Sales Society since 2012.
Deena is married to Michael; they have 2 beautiful children and feel very blessed to live in such a wonderful city as Savannah.
If you are looking for a realtor in the Greater Savannah area, look no further! I mean it! You will not find a realtor who is more professional, compassionate, patient, and responsive than Deena Camacho! We were so lucky to find her! We were looking for our retirement home in the Savannah area and our first encounter with Deena was on the phone. We told her what we were looking to buy and our price range. She immediately sent us listings via email. When we came down and met her, there was an immediate connection. She showed us a variety of homes and she quickly knew what we were looking for. Deena was available every step of the way through the entire process. She went above and beyond in helping us and was very response to our requests. We were especially grateful, since we lived out of town. Deena is so very kind and patient and has such a positive attitude! If you have read this far, please stop now and call Deena. You will not be disappointed. She is THE BEST!
Marsha
My family and I owe Deena a debt of gratitude for working with us to get our home built. As first time home builders, we relied on her skills heavily and we were never disappointed. She was incredibly knowledgeable of the building process, very responsive to our concerns and made it abundantly clear that she was working in OUR interests. Overall, we love our new home and will always be grateful to Deena for taking such good care of us.
Donna I.
Great realtor, found us the home of our dreams in a great location at an outstanding price. Extremely knowledgeable and very easy to work with. I would recommend her for all real estate transaction. We can't thank her enough for her tireless effort. Thank you Deena!
CB