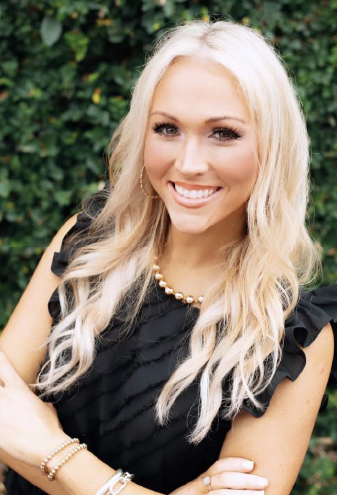 Hannah Howell is a United States Air Force Veteran who is committed to providing excellence with every transaction. After earning her Master's degree in Business Administration, she finished her enlistment and took an interest in property management in Savannah, GA. While managing properties provided her with good experience and knowledge, she soon learned that her skills and expertise would be best exercised in the sales industry, where she could help people achieve their goals of home ownership.
Hannah prides herself on professionalism, communication, organization, and always looking out for her clients' best interests where she treats every transaction as if it is the one and only. With an extensive amount of five star reviews, she ensures to make it a smooth and easy process for you as the buyer or seller.
In her first year of Real Estate, she was initiated into the Distinguished Sales Society. Hannah continues to strive to be the best agent for you and your real estate needs.
If we could give a 6-star rating, we would. Apart from excelling in all categories, what we really enjoyed about working with Hannah is that she makes "it happen". Even if it is a last-minute viewing - a new opportunity that pops up that wasn't planned, Hannah is proactive and flexible. My fiance and I had a tough time juggling work, and a 6-hour drive to look at our relocation home. Hannah tremendously lessened that burden. Hannah was always available and an excellent multitasker. She is honest and will give you her straight opinion. This is a realtor that cared about their client and not just making a 'sale'.
Randy
Hannah was extremely helpful throughout the process. She was there for every stage of the process and make sure everything was ready for us.
Andrew Wilkerson
Hannah is great to work with. She's very knowledgeable of the market, whether you are purchasing or selling - she looks out for her clients!
Westin Cofer
Hannah was AMAZING to work with. She worked so hard to find the perfect house for me. I found her to be someone who could offer sound advice, and she was very patient. She hung in there with me until I found the perfect house. She is not only a great real estate agent, she is also a wonderful human being. It was a pleasure to work with someone who truly cares about her clients.
Jesse M.
Hannah made our process as first time homeowners so simple. She was always available for questions, very attentive and professional. Thank you Hannah for going above and beyond to help us find our perfect home!
Abby Causey
Hannah was great to work with. Being a first time homebuyer can be intimidating but she made the process very easy and was great at explaining all the details. Hannah was always very responsive and was awesome at working with hectic work schedules. She even worked on her vacation to make sure we were able to get an offer in on the home we ended up purchasing. It was a pleasure working with Hannah and would highly recommend for anyone looking to purchase a home.
Cole Hamilton
Hannah was beyond patient and understanding. We started looking to relocate to the Savannah area in late 2021 and Hannah has stood by our side the entire time. We relocated from the West coast and her expertise in the areas and neighborhoods were invaluable. Hannah ALWAYS responded back to us in a very timely manner, if not immediately. This was our first home purchase and although I have worked in the industry for many years it was reassuring and comforting to have Hannah on our side. We trusted her wholeheartedly and she did not disappoint. We were so blessed to have been able to work with Hannah and will use her in the future. We HIGHLY recommend Hannah.
The Gadds
As first time home owners, we had a great experience working with Hannah. She is very professional and knows how to entice the seller to accept your offer. Great negotiation skills too! She got us a very beautiful home and we love it. All in less than a month. Above all she is very reliable and she has your interest at heart. Provides quick feedback and would respond to messages at anytime. I would definitely recommend her to anyone. Thank you Hannah "
Mariana E. A
I am a first time homebuyer and Hannah Howell was an awesome agent! She helps you through the whole process of buying a house and goes the extra mile to find what you're looking for in a home! Don't be afraid to reach out to her and get the homebuying process!
Joshua
Hannah is the best realtor I have ever met, given that I've worked with some good realtors in the past. She is pleasant, approachable, respond in record time. She had my back 100% and I like that. She goes above and beyond to do things on my behalf when I am not there. I am very lucky to have picked her as my realtor.
Catherine Mbifngwen