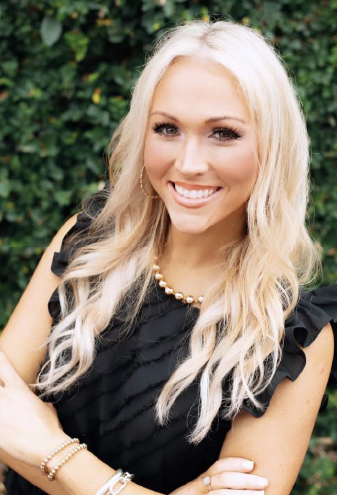 Hannah Howell is a United States Air Force Veteran who is committed to excellence. After earning her Master's degree in Business Administration, Hannah finished her enlistment and took an interest in property management in Savannah. While managing properties had its rewards, she soon learned that her knowledge and expertise would be best exercised in the sales industry, where she could help people achieve their goals of home ownership.
Originally from Virginia, Hannah and her husband moved to Savannah, GA in 2019. With many travel experiences, Savannah remains at the top of her list of favorite cities. When she's not working, you can find her with her husband and two children, enjoying the local shops and restaurants, by the beach, or traveling.
Hannah was beyond patient and understanding. We started looking to relocate to the Savannah area in late 2021 and Hannah has stood by our side the entire time. We relocated from the West coast and her expertise in the areas and neighborhoods were invaluable. Hannah ALWAYS responded back to us in a very timely manner, if not immediately. This was our first home purchase and although I have worked in the industry for many years it was reassuring and comforting to have Hannah on our side. We trusted her wholeheartedly and she did not disappoint. We were so blessed to have been able to work with Hannah and will use her in the future. We HIGHLY recommend Hannah.
The Gadds
As first time home owners, we had a great experience working with Hannah. She is very professional and knows how to entice the seller to accept your offer. Great negotiation skills too! She got us a very beautiful home and we love it. All in less than a month. Above all she is very reliable and she has your interest at heart. Provides quick feedback and would respond to messages at anytime. I would definitely recommend her to anyone. Thank you Hannah "
Mariana E. A
I am a first time homebuyer and Hannah Howell was an awesome agent! She helps you through the whole process of buying a house and goes the extra mile to find what you're looking for in a home! Don't be afraid to reach out to her and get the homebuying process!
Joshua
Hannah is the best realtor I have ever met, given that I've worked with some good realtors in the past. She is pleasant, approachable, respond in record time. She had my back 100% and I like that. She goes above and beyond to do things on my behalf when I am not there. I am very lucky to have picked her as my realtor.
Catherine Mbifngwen
We could not have asked for a better agent. Relocating from Kentucky to Georgia was a big plan and huge leap of faith, and finding a house was so much easier with Hannah's help. From doing virtual showings, a video of the town we picked, working with our lender and just listening to my worries it was above and beyond service and care. If we need to move again, we will be calling Hannah without a doubt.
Nancy Thomas
We sold our first home and bought our new home with Hannah. This was a huge first for us and in a highly challenging market. She has been extraordinarily helpful and informative every step of the way. She understood what we were looking for, what our needs were, and where we were willing to be flexible. She helped us get our perfect home and we couldn't be happier! She is very professional, friendly, and she was very responsive to our communications. If you or someone you know in the greater Savannah area is looking to buy/sell a home, we would highly recommend Hannah !
Tori Ryokiba Fust
Hannah was beyond helpful when my family needed to purchase a home. She gets back to you quickly, will go out of her way to accommodate requests, and is super friendly! 100% Recommend her to anyone looking for a reliable realtor !
Michaela Pala