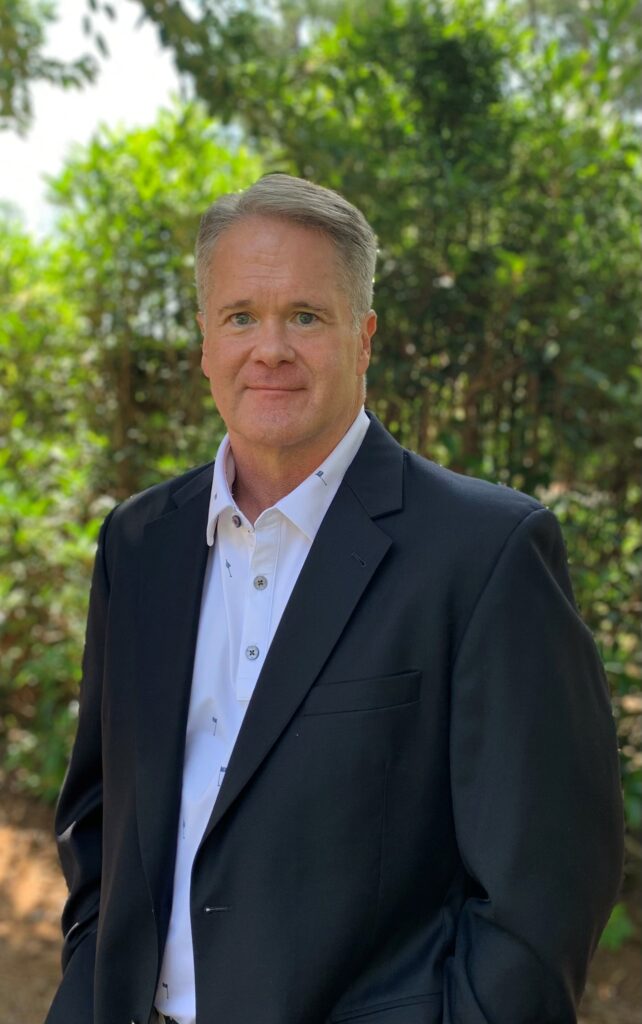 Georgia native and University of Alabama graduate Tripp Butler joined Southbridge Realty as Chief Operations Officer in the Winter of 2007 and in September of 2008 became Owner of Southbridge Greater Savannah Realty. Tripp started his career in commercial real estate in Atlanta before moving to Charleston in the early 90's as a sales executive with Wild Dunes Real Estate, and after a few years took over as broker, then partner and finally CEO with full responsibility for P&L performance, goal setting, overall operations, marketing and sales management, then managing a staff of 20. While working on real estate development projects in conjunction with Wild Dunes Development Company, Tripp held responsibility for sales, marketing and infrastructure matters resulting in a rejuvenated residential development firm which in 2005 was sold to Lowe Enterprises (the country's 5th largest independent management company) after having increased annual sales by over $70 million.
From 2006 to 2007 Tripp was Vice President of Genesis Designer Homes after being recommended for the position by the two companies mutual CPA. Tripp developed and supervised the sales team and large support staff, building them to achieve 100% of an aggressive 2006 revenue goal, while competitors were losing market share in a slowing sector.
Tripp holds a broker's license in Georgia, and He also holds a residential builders license in South Carolina. Tripp, along with his wife are active members of Compassion Christian Church, He is a member of the Savannah Historical Society, Small Business Chamber of Savannah, served on The Living Vine board from 2008-2010, and his company is a member of the Savannah Area Chamber of Commerce.
Tripp is ranked #1 in the State of Georgia by Rate My Agent and a Contributor at Top Agent Magazine
It's not just enough to find someone who knows their job. How often do you find someone who cares enough to go above and beyond for you? Tripp is that unique professional you want by your side, with a heart so full you become family. Me and my husband are so thankful and incredibly blessed we had Tripp with us every step of the way. Whether buying or selling, Tripp Butler finds solutions through any storm, hiccup or mountain until you are finally home.
Linda Fields
This is our third experience working with Tripp Butler in selling or buying a home. I can't imagine a more responsive, knowledgeable, or optimistic realtor. He is the consummate professional. But even more than that, after working with Tripp you can count on having a great friend. Thanks so much for blessing us!
Vendor
Smooth and efficient process working with Tripp. Tripp is such an awesome agent to work with, I can't say enough good things about him! He has very good knowledge of the market, very detail-oriented and thorough, and has a great list of contacts to get whatever job done that you need regarding inspections, repairs, etc... I've used Tripp for 5 home sales/purchases and he is my "go-to" agent for everything in the Real Estate business. You will not be disappointed with Tripp! He exceeds my expectations everytime!
Scott Sheffield
We worked with Tripp to sell our home in Pooler, Georgia. Tripp was extremely knowledgeable about the real estate market and the value of our home. Communication was excellent as well as his professionalism. Since we received multiple offers, he sat down with us and went over each offer thoroughly. Our home was sold in three days.
Lori Mazzella
Big move made easy! My husband and I were relocating from out of state which made our timing and availability a little tricky in the current (hot!) real estate environment. Tripp and his team were so accessible, communicative, and easy to work with and help us navigate the transaction. We would 100% recommend him and are so appreciative of all his work.
Brie Wells
Tripp was great in getting everything set up and working around my schedule to be able to go see showings. I was able to meet the deadline of a fast closing that the seller requested with his guidance.
Buyer